philanthropy Online surveys
New Dominion Philanthropy Metrics provides objective and quantitative information on your charitable projects so you and/or your organization can make quality, informed decisions about your investments.
measurement tools for philanthropy
Our research company promotes excellence through applying statistical and measurement techniques, common in other fields, to the field of philanthropy. NDPMetrics offers standard tools as well as the ability to customize tools to fit your survey needs. Our impact assessment experience spans internationally, with a focus area in East Africa.
peace building monitoring and evaluation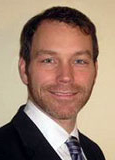 David A. Roberts, MSE, MPH
Executive Director
David Roberts holds a master's in public health from the Johns Hopkins School of Public Health with a focus in HIV/AIDS, a master's in biomedical engineering from the University of Virginia and a bachelors in electrical and biomedical engineering from Duke University. David has more than 15 years of experience working in quantitative research and has done public health work on three continents, including surveys in Kenya.
Most recently, David has spearheaded research to correlate the impact of HIV prevention education programs with the prior knowledge and beliefs of beneficiaries in Ivory Coast, Ethiopia and Kenya. Prior to that, David served as program director on an Army grant to develop algorithms to assess injury severity in combat trauma. David is a founding member of the American Pain Research Association and is still involved in research through the National Institute of Health to develop methods to objectively measure pain, many of which are translatable into measurement in the context of philanthropy.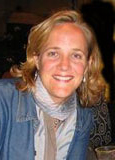 Mara Roberts, MA
Director, Conflict Recovery
Mara holds a Masters in Conflict Transformation from Eastern Mennonite University's Center for Justice and Peacebuilding, in the focus areas of both organizational conflict and trauma healing. She has a Bachelor of Science in Nursing from the University of Virginia. Mara has training in mediation, conflict coaching and arbitration through Peacemaker Ministries and is a member of the Association for Conflict Resolution. She has been working in the area of conflict resolution both officially and unofficially for over 15 years and brings experience from a variety of professional realms. Her most recent research involves analysis of the 2007 post-election conflict in Kenya. Mara served as public relations liaison for the Welfare Policy Center of the Hudson Institute, with focus on aiding faith-based organizations throughout the United States. There, she had the opportunity to help dozens of organizations improve their missional goal of aiding the underserved.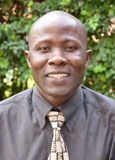 Esau Rao
Director, East Africa
Esau Rao is from Kenya, East Africa. His research interests include survey design and HIV/AIDS, specifically measuring the impact of HIV prevention education programs on beneficiaries. Esau has an undergraduate degree in bioelectronics and a higher diploma in research science from Nairobi's Strathmore University with a focus in survey design and implementation. Esau is fluent in Swahili and resides outside of Nairobi.